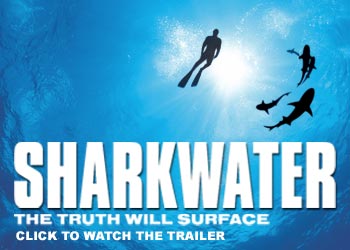 I've always hated sharks' fin ever since I found out they had to kill the poor bastard just to get that fin and then throw its bloodied body back to sea. It's such bloody cruelty, and I dono why the fucking Chinese fucking worship this thing and swear by it saying so delicious la, blablabla. Asalkan anything is expensive ans hard to get them Chinese will go after it. Same thing with bird's nest. What so fucking great about eating a bird's spit! Might as well makan my saliva man. Seriously, the ridiculous things them Chinese come up with. One day I become damn smart and do some bogus research saying eating toenails increases your intelligence by 2000000X them Chinese people would surely be the first to stuff their children with their own toenails and probably some toejam to go with it.
STOP EATING SHARKS, STOP HUNTING THEM, STOP DIRTYING THE SEAS, STOP!!!!
START LOVING THEM ANIMALS, START LOVING THE ENVIRONMENT, START SAVING THEM!!!!!!!!!!!!!!!!!!!!